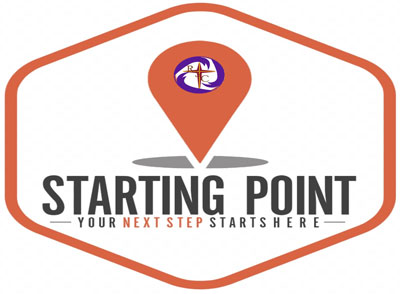 What to expect?
The first time you visit, you should expect to be greeted warmly by one of our church greeters upon entering the building. If you arrive prior to service time, you are invited to enter the café area to enjoy a cup of coffee or tea. During service, you may sit back and relax (or stand up) and enjoy the worship experience. A welcome is extended to all visitors, but visitors are not required to stand up and introduce themselves.
Services begin with expressions of worship through song and prayer. On Sunday mornings, the praise team and choir lead the congregation in worship and song. The messages delivered by Pastor Cannady are thought-provoking, biblically sound and inspirational.
Who is the pastor?
Bishop Eric L. Cannady is the pastor of Rock Stone Church. Pastor Cannady is a native of Baltimore, MD. He enjoys worshipping with the saints, connecting with the people, and inspiring congregants to live their lives according to God's plan. Pastor Cannady and his wife, Lady Tonia, are the parents of three beautiful, God-fearing children.
When are your services?
Our Sunday morning service begins at 10:30 a.m. and our Wednesday Study at the Rock begins at 7:00 pm. Both services are held in the main sanctuary and are streamed online via Facebook Live and YouTube for those who are unable to join us in person. Friday Night Conversations with God is our weekly opportunity to pray together online via Facebook Live.
What do I wear?
You are encouraged to dress as you feel comfortable. People wear anything from collared shirts and jeans to suits and ties.
What do my kids do?
Sunday Morning Service offers a family worship atmosphere where your entire family can enjoy the experience together. There is a nursery and a quiet sitting area available on Sunday mornings if needed to tend to the needs of younger children. Children's bible study is offered via Zoom on Monday evenings. During the Children's bible study, the children learn bible stories, study scriptures, and learn the importance of serving God in their youth.
How do I get to your church?
Our address is 781 Main Street, Stone Mountain, GA 30083. We are located about 20 minutes outside of Atlanta, GA. Directions from your specific location to Rock Stone Church can be found by searching for Rock Stone Church through your navigational app or by clicking here.